We are your 901 Dietitians!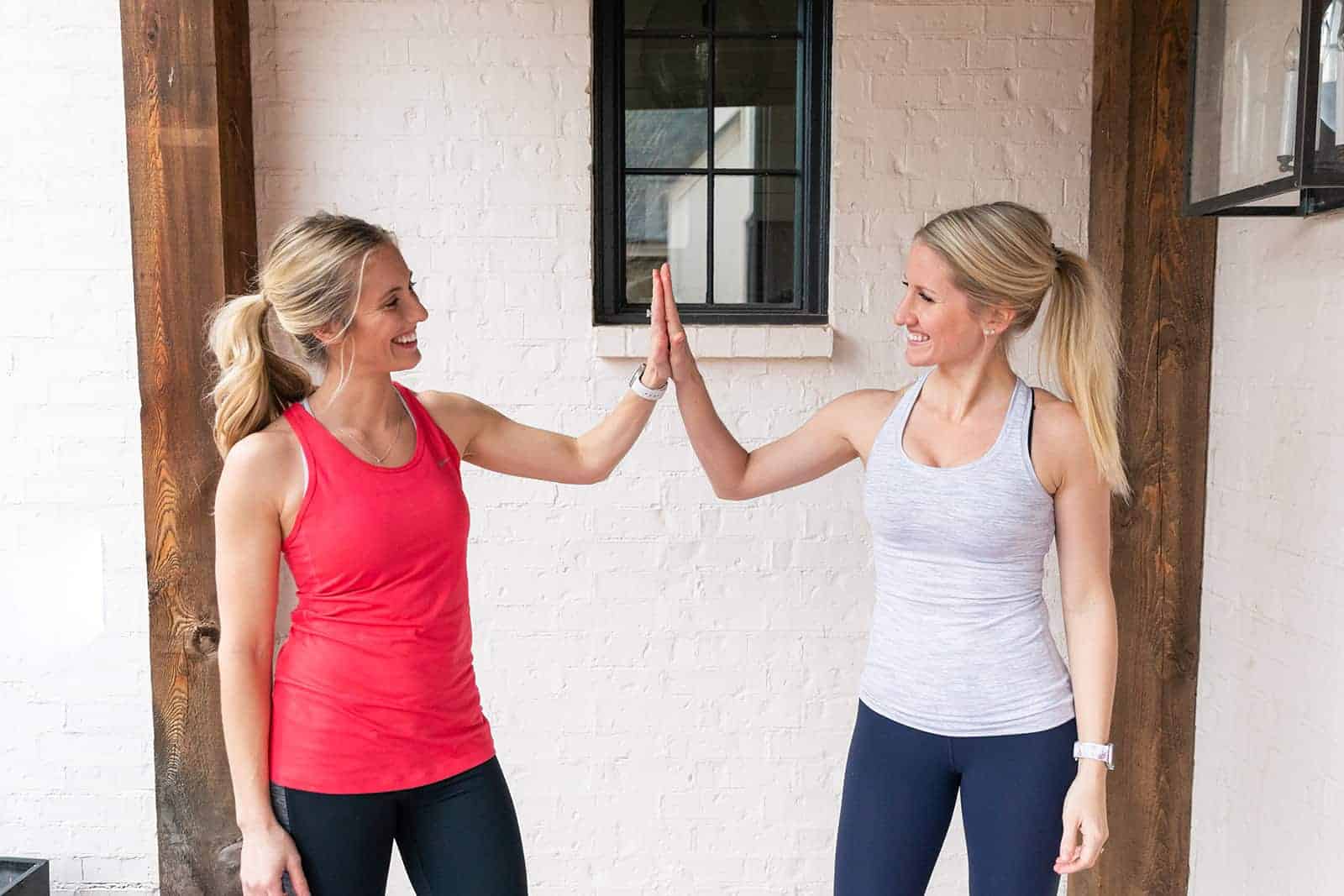 Hi! We are Kristi and Erin, licensed and registered dietitians and co-owners of 901 Nutrition, LLC. Before you ask, we are not related, but we get mistaken for being sisters all the time! Our team provides telehealth nutrition counseling for our home city of Memphis and beyond.
Our approach is holistic, considering sleep habits, stress levels, emotional well-being, and more. We encourage intuitive eating and the enjoyment of food. We understand that each individual is unique, so no two sessions are alike. We are excited at the opportunity to be a part of your health journey!
I'm Erin Dragutsky, a native Memphian, a mom, a lover of warm weather, and a health and fitness enthusiast.
As a non-diet dietitian, I do not take a one-size-fits-all approach nor restrict or eliminate entire food groups. Instead, I work to understand your unique nutrition needs and goals and provide personalized nutrition information, encouragement, and accountability. I will guide you in realigning with your hunger and fullness and trusting your inner wisdom about nourishing your body. Diets will be a thing of the past.
I'm Kristi. I'm native to Memphis, but I LOVE to travel and spend time outdoors! I also love to read, write, workout at SHRED415, and go for long walks with my husband and fur baby (a mini Australian shepherd named Miller – he's the CUTEST!).
I have several years of experience as a dietitian in both acute care and dialysis settings. One of my greatest passions is helping those with early stage chronic kidney disease delay and even prevent dialysis. My primary goal is to provide ALL of my clients with the tools and knowledge they need to feel confident in the decisions they are making around their health.
Hi! I'm Tanya. I was born and raised in Upstate New York, where I currently live with my husband and fur baby, Ranger. I'm a lover of all things outdoors – find me on the mountaintop or walking along the ocean shore.
As a dietitian, I practice from a non-diet, Intuitive Eating approach. This means I will listen to your whole story and provide nutrition education and counseling based on your specific needs and wants. I am here to support you in healing your relationship with food and body. Food is not the enemy. Together, we'll defeat diet culture and get you back in the driver's seat!
I'm Maddie. I live in Southeast Michigan with my husband and dog. I have a passion for reading and love to cook! I never follow recipes because I think food is better without one. In the few months it's nice in Michigan, I love to be outside.
I have in depth clinical nutrition experience along with years of nutrition coaching. My passion is in gastrointestinal nutrition, as gut health is very important to our overall health. Everyone is very different and I take the approach of helping you come up with an individualized plan that's fits with your lifestyle.
Available for new bookings soon!
Personalized Coaching, Meal Planning, Cookbooks, and more
We are proud to be a part of your success!
"My wife and I have been vegan for years, but 901 Nutrition's healthy eating series has really helped us to fill in the gaps!"
"Kristi was very welcoming and did not make the meeting uncomfortable in any way. She was very knowledgeable and brought many things to my attention that I had never been aware of in the past."
"Since meeting with the dietitians at 901 Nutrition, I have worked a lot harder at maintaining my weight, not just for how I look, but how I feel as well!"
"I now see how important healthy habits are for a long and successful life. I plan to continue to follow up with Kristi. Not only is she a great accountability partner, but she really knows what she is teaching and is passionate about helping others live a healthier life."