Today we have a guest post from our friend Dr. Alexis Hutchison at Absolute Kinetics Physical Therapy, LLC in Collierville, TN. If you are in need of physical therapy contact her by clicking or tapping here.
When most people think about physical therapy, they think about folks doing exercises in a clinic after a surgery or injury, or maybe even a family member who has been in the hospital or a nursing home. Physical therapists can be found in a lot of different settings working with many different types of patients. But did you know that there are physical therapists who specialize in treating the pelvic floor?
First – what is the pelvic floor?
The pelvic floor is a group of muscles in the pelvis. These muscles play an important role in bowel, bladder, and sexual function. They support our pelvic organs, and also translate forces during activities. When these muscles aren't working optimally, patients can experience symptoms such as urinary incontinence (leaking), straining with bowel movements, difficulty controlling gas, pain with insertion or sexual activity, and even hip or low back pain.
What is a pelvic floor therapist?
A pelvic floor therapist is a physical or occupational therapist who has completed advanced training in treating pelvic floor dysfunction. Pelvic floor therapists learn how to assess the function of the pelvic floor muscles, screen for other factors that may be affecting pelvic floor function (such as hydration, diet, and stress), and assess how the pelvic floor is coordinating with the rest of the body.
How do I know if I need to see a pelvic floor therapist?
There are many conditions and symptoms that can be addressed with pelvic floor therapy. Here are a few ways to know if you could benefit from seeing a pelvic floor therapist (pssst – even though it is first on this list, pelvic floor therapy is NOT just for pregnant and postpartum moms! EVERYONE has a pelvic floor!)
You are pregnant or postpartum. Pelvic floor therapy can help relieve common aches and pains during pregnancy, and can also help expecting moms prepare for labor and delivery through education, mobility work, and strengthening exercises. Pelvic floor therapy can help postpartum moms heal, rehab their core and pelvic floor, and improve strength to help moms get back to exercise and daily life tasks without pain or limitations.
You experience urinary incontinence (leaking), hesitancy, urgency, or difficulty completely emptying.
You experience bowel issues such as constipation, incomplete voiding, straining or pain, difficulty initiating a bowel movement, or loss of control of gas or feces.
You experience back, hip, or SI joint pain.
You experience painful sex or intimacy.
You have had trauma or stress to the pelvic floor or abdomen (this includes falls onto the tailbone or buttock, vaginal birth, etc).
You have experienced pelvic or abdominal surgery (including a c-section).
You experience pain with insertion (such as tampons) or during pelvic exams.
You have a feeling of increased pelvic pressure, a sensation of pelvic organs slipping down or falling out, or have been diagnosed with pelvic organ prolapse.
Although some of these symptoms are common, they are not normal, and pelvic floor therapy can help! If you're interested in learning more, you can reach out to me directly at alexis@absolutekineticspt.com. You can also learn more by visiting my website at www.absolutekineticspt.com.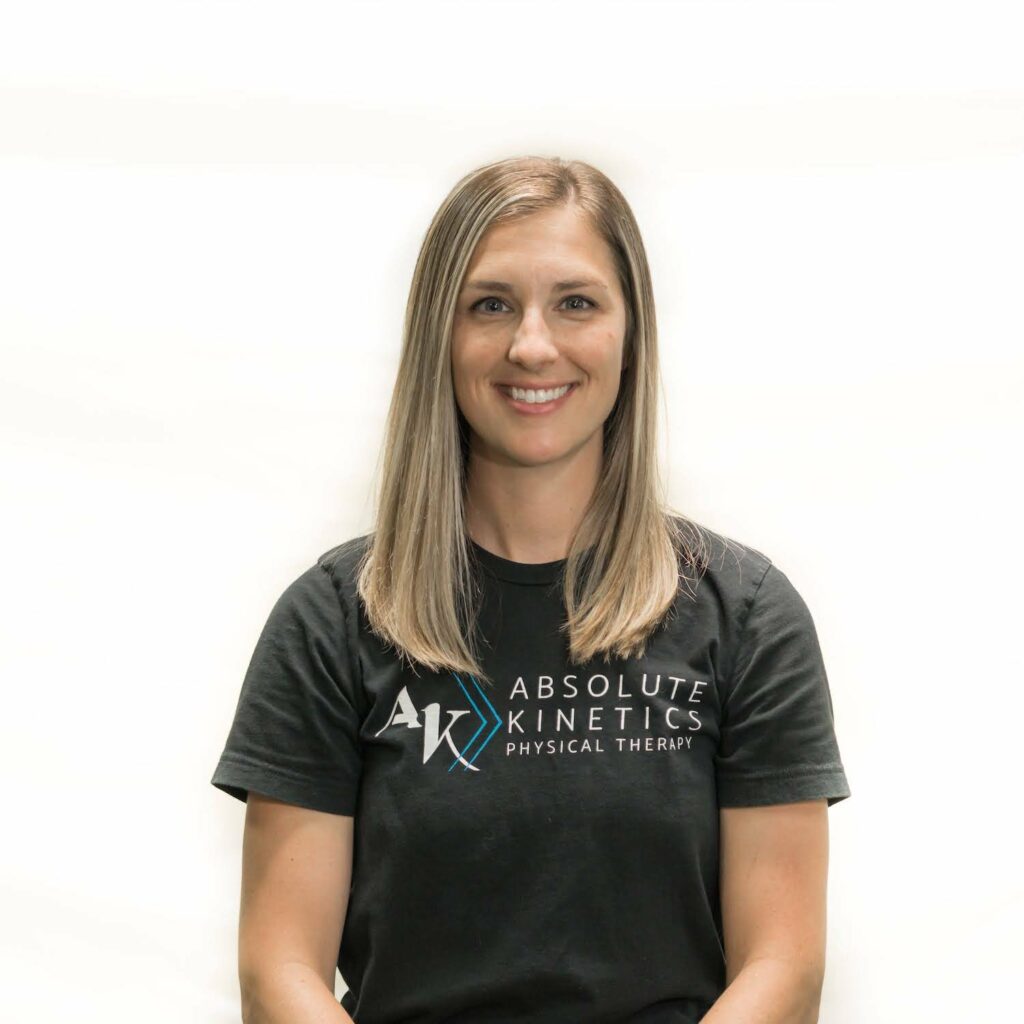 Dr. Alexis Hutchison is a Doctor of Physical Therapy specializing in orthopedic and pelvic health physical therapy. After several years working in fast paced clinics and seeing the frustrations many patients faced with traditional physical therapy, Alexis founded Absolute Kinetics to provide a personalized, holistic physical therapy experience. She specializes in treating neck, back, and joint pain, as well as pelvic health conditions such as pelvic pain, bowel and bladder dysfunction, sexual dysfunction, and pregnancy and postpartum conditions. Alexis utilizes manual techniques including dry needling, visceral manipulation, scraping, and myofascial cupping, along with patient education and therapeutic exercises, to help her patients reach their personal goals. Alexis is now accepting new patients at her office in Collierville.